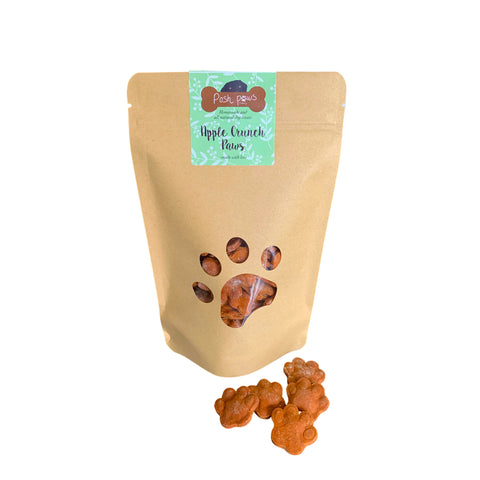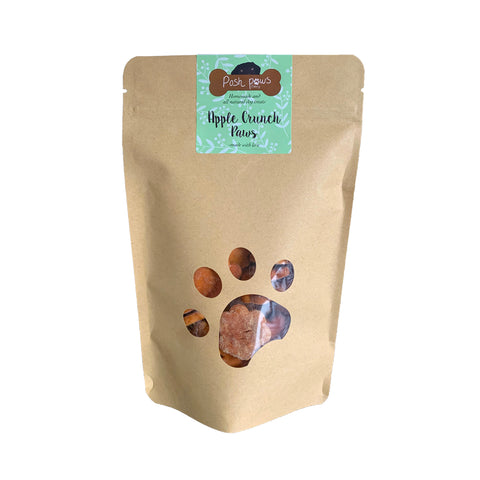 Posh Paws Bakery
Apple Crunch Paws 100g
Apples, peanut butter, chickpeas, all wrapped up in a deliciously vegan dog treat. A Complementary Pet Food For Dogs.
As we all know, dogs love peanut butter. So why not enjoy our Apple Crunch Paws, loaded with apples, peanut butter, chickpeas, and yellow split peas? Perfect for a treat or as a complementary pet food, this unique dog treat is designed to bring joy to your dog's insides and out.
Packed with a whopping 24.29% protein and a plethora of health benefits for your furry friend, our Apple Crunch Paws are a firm fan favourite for a reason.
Composition: Apple, peanut butter, chickpea, yellow split peas.
Analytical constituents: Protein 24.29%, fat 11.06%, ash 3.05%, crude fibre 1.25%